google-site-verification: google316bbf6015f40317.html
Commercial & Residential

Pest Control Specialists

Covering London & Essex.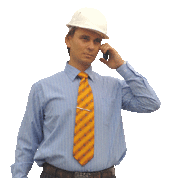 WE ARE ONE OF THE LEADING PEST CONTROL COMPANIES IN LONDON AND SURROUNDING AREAS.

      Telephone: 020 8616 6782    Mobile: 07432 022 541
Rest Assured
Pest Control

Restaurants

Bars
Hotels
Letting Agents

Schools
Offices
Industrial areas
Local Authorities
Construction
Pest Control Contracts
One off Treatments
Pest Prevention & Proofing

Surveys prior
Pest Monitoring 
Sanitation & Cleaning
End of Tenancy Cleaning
Office Cleaning

Rubbish Clearance
Complete Pest Control Solutions. 

Service's
Business
Are Moths 
damaging carpets & cloths?
Act Now!






Technicians are highly trained and will solve any pest infestation. they will Provide advice on prevention and proofing.


A specialist is on hand 
they will  arrange visits to your home or business advise you on pre- treatment and post treatment preparations .
We will recommend best options for the issue. Rest assured Technicians will attend your property within a time frame suitable to our customers 
We will support and work with you protecting your property against any pest invasion eliminating infestations controlling and suppressing pests before the issue gets out of hand.
We deal with all pests banishing them once and for-all.
Regular pest control is essential and a legal requirement for businesses that Sell, store, prepare, or use food on there premises.  

©2016 All Rights Reserved Web by RAPC
Company Registration Number:   06610444      Infest-a-Cure Ltd / TA  Rest Assured Pest Control         Address: 253b Chingford Mount Road, Chingford, London E4 8LP